By Tamara McDonald, Geelong Advertiser 
Barwon Health patients feature in a new documentary, set to show in Geelong, that spreads awareness about palliative care.
Live the life you please follows Australians of different ages and stages of disease, in a variety of locations, cultural, socio-economic and personal circumstances.
Lance Collins is among the local patients featured.
He appears alongside his wife and carer Cecile Lablache, who is blind.
Mr Collins, who was diagnosed with motor neurone disease in 2020, said it was a way of demonstrating the couple's ingenuity.
"What I'm saying to everybody is 'don't give up, think of ways you can help yourself'," he said.
The 77-year-old can use his head and neck, and has a small amount of movement in his left knee allowing him to use a button on his wheelchair.
Mr Collins, who recently moved to an Armstrong Creek retirement village with his wife, said he was previously her carer and the roles were now reversed.
"She's standing up to challenge pretty well," he said.
"In a lot of ways I'm her eyes."
Barwon Health's palliative care team came to talk to Mr Collins every six weeks or so at the moment, he said, and Barwon Health spiritual supportive care worker Russell Armstrong also visited separately.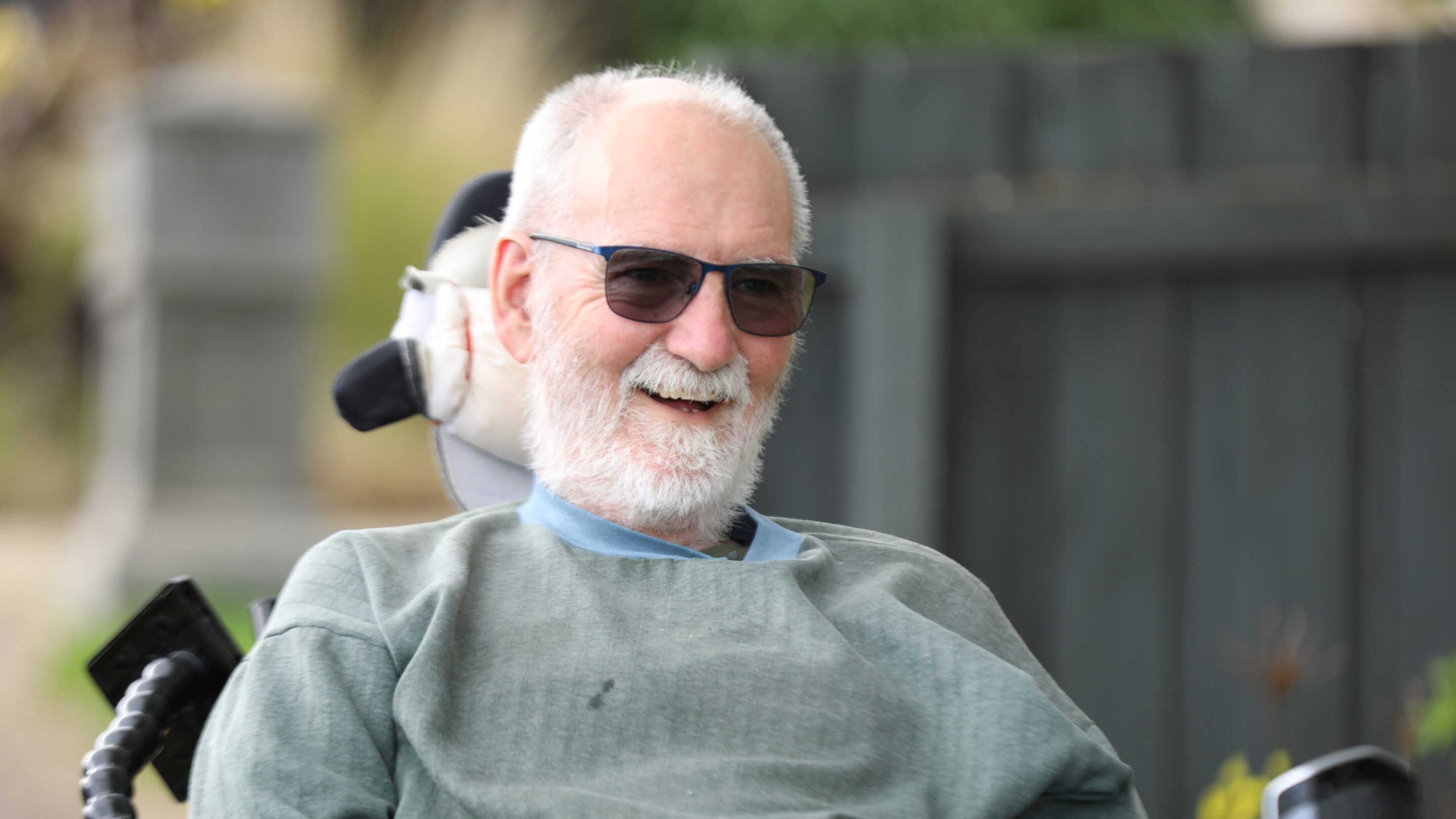 Mr Collins said he had "very, very good, in depth talks" about understanding end of life and emotions with Mr Armstrong.
As it weaves together the stories of medical professionals, patients and their families, Live the life you please reveals the holistic nature of palliative care, and its focus on quality of life.
"There's a lot of sadness in the film … but amid all that sadness there can be a lot of joy, and that's what Cecile and I are sending out," Mr Collins said.
"It can't all be doom and gloom."
Mr Armstrong said it was a total surprise to be invited to participate in the filming of Live the life you please, but also a real privilege to help facilitate the participation of local remarkable patients and their carers.
"Their perspectives and experiences of palliative care are so unique and individual, and yet so consistent in their power, poignancy and positivity," he said.
"Their stories are joined with those of a diverse group of Australians, from cities and regional centres to the most remote of communities."
The film was produced by filmmakers Moonshine Agency, and sponsored by Palliative Care Australia and other organisations with an interest in end-of-life care.