'Be the Person You Want to Be, Live the Life You Want to Live'
Live the Life You Please
Moonshine Agency, 2023
Mike Hill, director
Sue Collins & Mike Hill, producers
Running time: 90 minutes
Reviewed by Frank Brennan, MD
By its nature, palliative care is replete with stories, intensely individual and human.  Documentary filmmaking tells stories. In combining the two—a discipline and an art—much richness may flow. The objective of Live the Life You Please is to explore the nature of palliative care through a series of personal stories. Inevitably, given the nature of the subject, it goes beyond the practical dimensions of the discipline to touch on mystery and sorrow. Interviews with patients and their families are interspersed with the insights of health professionals working in palliative care and bereavement. Throughout, general points are illustrated by the particular. 
Multiple myths about palliative care are addressed. That palliative care is only about dying. Numerous examples of the benefits of its early involvement are shown. That the period from serious illness until death is unadorned bleakness, without light. On the contrary, the documentary repeatedly shows the intensity of living, humor, joy, reflection, and intimacy that occurs in this time. 
The narrator and guide for the viewer is Simon Waring; the choice of Waring is inspired. As well as being a skilled and self-effacing interviewer, he brings deep personal experience: the deaths of a child from stillbirth, another child from neuroblastoma, and his wife from metastatic breast cancer. Having endured such severe losses, Waring is perfectly placed to illuminate the complex nature of serious illness and death. He gently draws reflections from the interviewees that pass beyond the facts of the story into deeper territory.
The cinematography of the documentary is striking. Repeatedly, the camera hovers over the natural Australian landscape near the homes of interviewees, from city park to rainforest to desert. By doing so, the people interviewed are situated in their natural environment, giving a broader sense of their lives. Indeed, as the documentary progresses, subtly, nature almost becomes another voice in the film.
Throughout the documentary, memorable insights are made: the "paradox that openly acknowledging the reality of death, we are better equipped to engage with life." Of palliative care: "because we give people a sense of their being valued and they're understood, people can find good things in the life that lies up ahead." The revelation of a teenage girl whose sibling has died, upon meeting other children her age with similar experiences, that "I am not alone." 
There is a great generosity at the heart of this documentary. Patients and families reveal their stories in an open way. Health practitioners articulate the sense of their work. Film makers enter a domain that, by the nature of the subject, is both intense and intensely personal.
This documentary is a fine teaching tool for students and an excellent introduction to the nature of palliative care, serious illness, and death for the lay public. 
Editor's notes: See the trailer on YouTube, watch its individual short films, arrange to host a screening, or learn more about the movie. Full disclosure: Dr. Frank Brennan lives and works in Australia and knows many of the doctors who appear onscreen personally. 
Frank Brennan is a palliative care physician, past president of the Australian and New Zealand Society of Palliative Medicine, a senior lecturer in the Faculty of Medicine, University of New South Wales, and a lawyer. 
Cicely and David: A play about a pivotal relationship in the life of the founder of the global hospice movement
By Alison Ramsey
IAHPC Newsletter Editor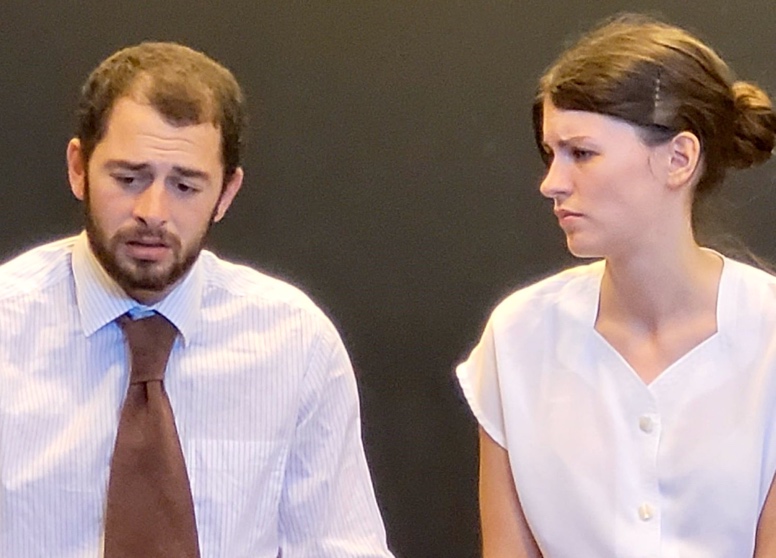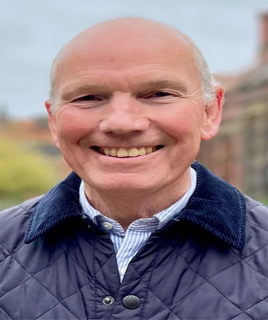 When he retired, David Clark, socliologist, historian, and long-time palliative care researcher in the United Kingdom, took up playwriting. The result, Cicely and David, tells the true story of a brief but intense relationship between despairing Polish immigrant David Tasma, dying from cancer, and his social worker, Cicely Saunders, who "helps him find some resolution to what he feels has been a worthless life." It was a relationship that sparked Saunders to found the world's first modern hospice.
Professor Clark answered our questions about the play, below. You can freely view the play or access the script by contacting him directly.
Q: Why did you write this play?
A: I had written extensively about the life and work of Cicely Saunders, in a series of articles, in books where I edited her letters and publications, and in a full-length biography published in 2018 to mark the centenary of her birth. Despite the interest these provoked, I felt there were other ways to get her story across to those unaware of her remarkable achievements in catalyzing the modern hospice and palliative care movement. She and I had often joked that her life would make a good bio-pic, but realistically I thought a play might be more likely to find an immediate audience. So I decided to give it a go.
2. Why do it now?
I retired from full-time academic work in late 2020. Early in 2021, I talked to my friend Dr. Jo Hockley about trying to write a play for the Edinburgh Fringe Festival. She had already produced a play at the Fringe and knew a lot about the process. As a palliative care nurse who worked for a time with Cicely Saunders at St. Christopher's Hospice, she was incredibly supportive. That got me started.
The script went through various iterations before we settled on a one-act play. Jo raised a good deal of sponsorship, engaged a student cast and production crew, and we put the show on for five sold-out nights in August 2022. Since then, a film of the performance has been screened at many hospice and palliative care events.
3. What do you hope this play will achieve for those who see it?
For people within the world of hospice and palliative care, I think it has an affirming effect. It shows how some of the modern ideas about end-of-life care emerged form a chance encounter. Set in post-Second World War London, it's a story about wartime dislocation, migration, biographical pain, compassion, love, and determination. This means it can speak also to people who know nothing about hospice.
It shows what can be achieved at the end of life, even in the face of terrible odds. How a man who thought his life had been worthless left a remarkable legacy, through ideas that germinated in Cicely in their meetings. How a woman battled successfully to develop her ideas about better care for dying people, convincing skeptics that things could be done differently.
4. What did it achieve for you, personally?
It was a beautiful experience. I thought that writing a play might be quite a lonely activity, but it proved to be hugely collaborative. We worked with amateur theatre people, drama students, and got important input from professional teachers of theatre making. The journey from "page to stage" was unlike any I had encountered in academia; it was an extraordinary experience for me to sit in on all the performances, watching them evolve, then see audiences react. But it didn't stop there. We filmed the play at Edinburgh and now it is being seen by many others at hospice events and palliative care conferences. I'm hoping for further stage productions, too. Some groups have also found it very rewarding to read the play together, then use it as a platform for discussion.
5. What is your fondest professional memory of Cicely?
Well, I'm eternally grateful that back in 1994 when I first wrote to her with some ideas for a history of hospice care in the UK, she was immediately responsive and helpful. I was fortunate to work closely with her for the last decade of her life and she was generous with her time, with access to her papers, and with her willingness to talk freely about her life. She then left me to make sense of it all as best I could and in my own way. She never once tried to steer my interpretations or exert any editorial influence on my work. It was remarkably generous and trusting.
6. What is your fondest personal memory of Cicely?
I think being with her at her home, listening to her recollections, and sometimes probing her on her religious views. It was in that context that she once said to me: "You know, David, I don't believe in the kind of God that you don't believe in!" When she died, she left me a painting done by her Polish husband, Marian Bohusz-Sysko, of the Annunciation of the Virgin Mary. It hangs in my home in Scotland; I look at it every day.